International Brotherhood of Magicians

Link : www.magician.org
The world's largest magical organization. (IBM) The International Brotherhood of Magicians is the world's largest organization dedicated to the art of magic, with members in 88 countries. Since 1922, our official publication, The Linking Ring, has linked magicians throughout the world. Hundreds of local branches of the I.B.M., or Rings, meet each month. Our Annual Convention features top professional magicians in our spectacular evening shows, while our Gold Medal Contest for stage magic and Gold Cups Contest for close-up magic attract some of the best up-and-coming magicians from across the globe.
Local IBM Rings:
IBM Ring 11 – C. Thomas Magrum & Del Kiefer Ring #11 – Quad Cities, IA http://www.quadcitiesmagicclub.org/
Ring 24 – T. Nelson Downs Ring – Sioux City, IA
Ring 93 – Tri-State Magic Club
iBM Ring 167 – Justo Hijo of Magic, Inc. – Des Moines, IA www.justohijo.com/
IBM Ring 327 – The Fred Petrick "Mombo" Ring – Cedar Rapids, IA
Fellowship of Christian Magicians (FCM)

Link : https://fellowshipofchristianmagicians.wildapricot.org/
The FCM was formed in 1953 by a group of individuals interested in sharing the Gospel using sleight of hand illusions. Since it's humble California beginnings it has grown into an international organization with thousands of members from all walks of life. As Christians we have been commissioned to share the Gospel with the world. Since we learn so much more by what we see then by what we hear, visual ministries are a very effective way to accomplish this. Many of our members are involved in ministries that not only share the Gospel through the use of illusions but also by using puppetry, ventriloquism, clowning, balloon sculpturing, drama, storytelling, chalk art, face art, juggling and other visual arts; as a result we include all these art forms at our training conventions, regional conferences and in our magazine, The Voice.
The Academy of Magical Art (aka The Magic Castle)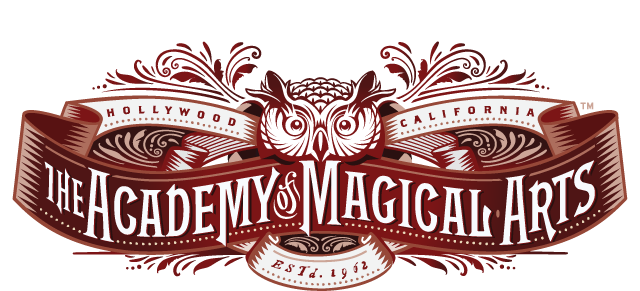 link : http://www.magiccastle.com
The Academy of Magical Arts is a nonprofit mutual benefit corporation organized and devoted to the promotion and development of the art of magic. Although begun in 1952 as a loose association of magicians by William Larsen, Sr., the Academy was incorporated and its organization formalized in 1962 by his son, William Larsen, Jr., who together with Milt Larsen, another son of William Larsen, Sr., built the Academy into an international organization whose headquarters has been the Magic Castle since 1963.